Introducing EPKINLY1
A novel T-cell engaging bispecific antibody that binds CD3/CD20
Select to learn about specific MOA functions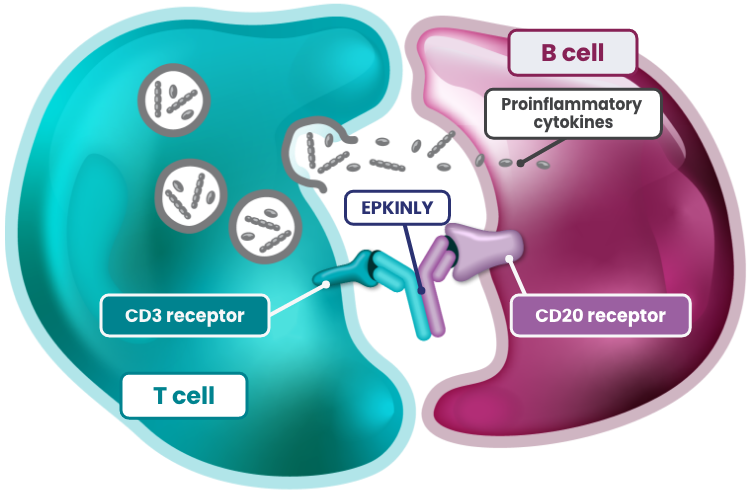 T-cell activation
In vitro, EPKINLY activated T cells, caused the release of proinflammatory cytokines, and induced lysis of B cells.
Humanized bispecific IgG1 antibody
EPKINLY is a humanized bispecific IgG1 antibody, T-cell engaging bispecific antibody that binds to CD20 on B cells and to CD3 on T cells.
CD20-expressing B cell
CD20 is expressed on the surface of lymphoma cells and healthy B-lineage cells.
CD3=cluster of differentiate 3; CD20=cluster of differentiate 20; IgG1=immunoglobulin G subclass 1; MOA=mechanism of action.
Learn about the EPCORETM NHL-1 trial